Richard Plante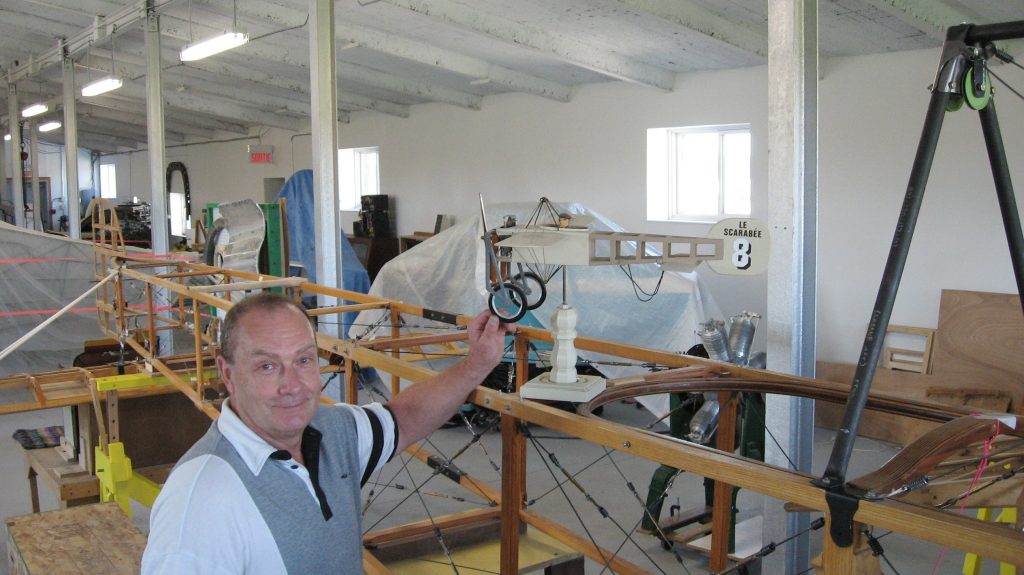 On December 29, 2020, Richard Plante was swept away by COVID and took flight for the last time. For several months, the many waves of COVID that we have gone through have repeatedly forced the postponement of the tribute that we wished to pay to him. It is therefore with a certain delay, but with the same fervor and with great gratitude towards this great aviation enthusiast, that we finally highlight Richard's immense contribution to the Montreal Aviation Museum (MAM).
Richard completed two years of studies in civil engineering at the University of Sherbrooke. He worked at Canadair in the planning department for 3 years, then at the City of Montreal as an audio-video technologist and retired after 30 years, on April 26, 2001. He was also an audio-video consultant at Montreal airport for a Quebec engineering firm, Acoustec Inc., which works in the fields of acoustics, noise and vibration control and electro-acoustics. He definitively retired from the world of work in 2018 after 20 years of collaboration with Acoustec.
Richard has been passionate about civil aviation since a very young age. One day his father asked him: "What do you want to do when you grow up?", Richard answered, an airplane pilot. His father replied: "It's a crazy job", his dream has taken a hit. He resigned himself to transferring his passion by creating reduced models on the same scale. His collection, which includes nearly 200 models, could be donated to MAM.
Then, as if that were not enough, he came up with the idea of building a life-size replica of the Blériot XI. With his friend and founder of the CAHC (Canadian Aviation Heritage Centre), now MAM (Montreal Aviation Museum), Godfrey Passmore, they started the Blériot XI construction project in 1999 with his entire team. In 2010, on the 100th anniversary of the first flight of the Blériot XI over Montréal, the aircraft was exhibited at Montréal City Hall for five weeks. The bird took flight on Friday, August 29, 2014, at 9:08 A.M. at Hawkesbury East Airport. Richard was a volunteer at the MAM until 2018.
Even if his father had little motivation for him, Richard left us a great lesson: NEVER LET ANYONE STOP YOU FROM ACHIEVING YOUR DREAM.
Richard was a very gentle, generous, patient and passionate man. He was loved and valued by all. To ensure that his contribution is never forgotten, the MAM will unveil a plaque in his honor in spring 2023 and install it on the museum's second floor near the Blériot XI. This work created by Richard and Nicole's nephew, Mathieu Therrien, was presented to Nicole on February 14, 2021, during a short funeral ceremony in Richard's memory due to the pandemic.
We invite you to post your memories/anecdotes on our MAM Facebook page. You can also send your memories/anecdotes by email to his wife nicole.fplante@videotron.ca or by mail c/o Nicole Plante, 3222 Cherrier Street, Île Bizard (Quebec) H9C 1E2.
Your memories/anecdotes toward Richard will be greatly appreciated. They will help to put a balm on the heart of his wife Nicole, his life companion since 1970 (50 years), who has experienced a difficult mourning since she could not be present at his side in his last moments because of COVID and who needs to live this ritual despite the still present waves of COVID.